The first spring promotion 2022!
1 March 2022, 10:00
Our dear customers!
Spring is a delightful time of the year, when everything around is filled with energy and life, the world becomes sparkling and bright! This time has succession of spring holidays, great joy and admiration.
For the first time we would like to introduce you our spring promotion!
The promotion starts on March 01, 2022 and will last until March 31, 2022. Hurry up. The offer is limited by stock availability!
Meet spring beautifully and brightly, and let our scarves give you only joyful emotions!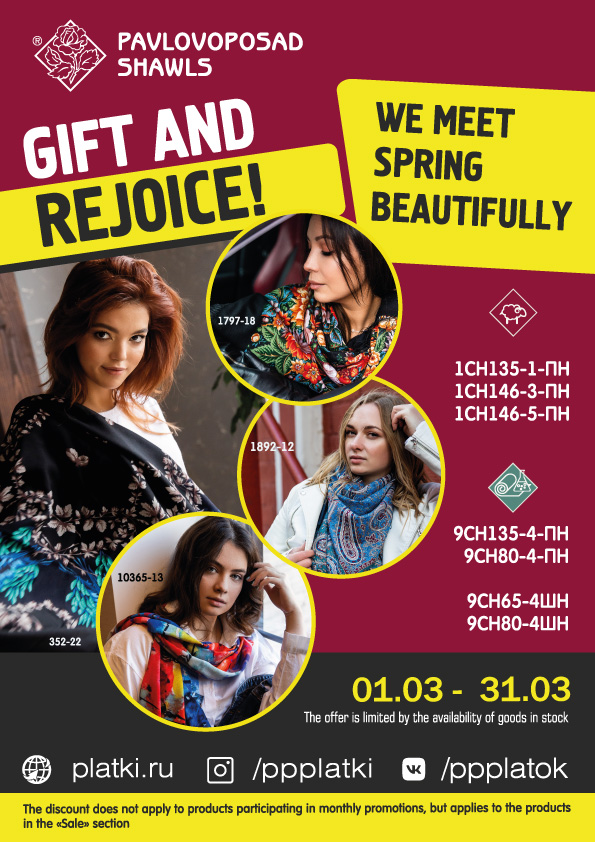 Links to promotional items in our catalog:
Woolen shawls 146x146 cm, silk fringe
Woolen shawls 146x146 cm, wool fringe
Woolen shawls 135x135 cm with knitted silk fringe
Viscose kerchiefs 135×135см
Viscose kerchiefs 80×80см
Printed viscose palantines 80×200см
Printed viscose palantines 65×200см